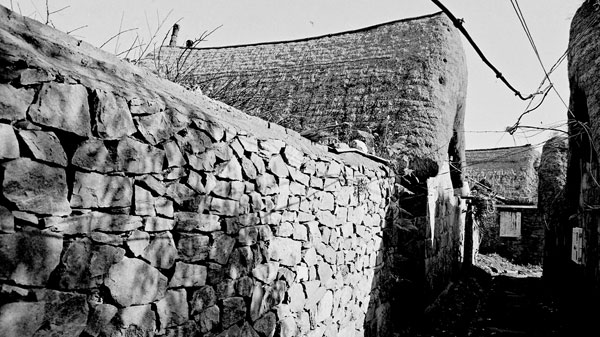 ARCHIVEMENT 【海草房档案】
This page shows the archive of Seaweed House from 2008.
Yajing got an idea to shoot seaweed house when she found it in 2008. From then on, she backed to these villages every year to record them. Aside from the historical, architecture and topographical value, Yajing's photographs are also creative expressions in their own way.
The seaweed house is mainly distributed around the east coast line of China, which is from B.C. empire of Qin, Han to A.C. Empire of Song, Ming, Qing. Also, seaweed house is representative of early civilization in the world. Unfortunately, with the development of the economy, the seaweed house starts to be replaced by the urbanization, the modern house, the factory, and so on. Some of what appears in these photographs has indeed now vanished and transformed through these tracked years.