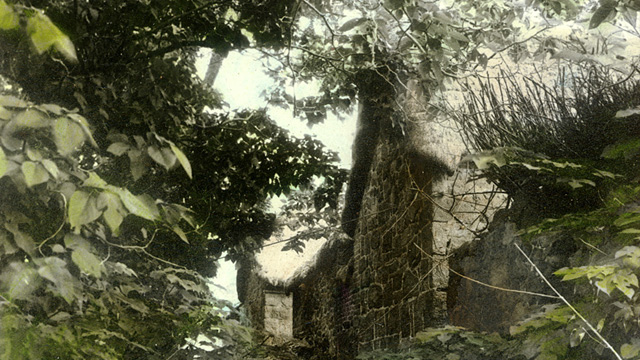 [海草房] Once There Was
Once There Was… is exploring memory and landscape through the hand coloring of photography that are embedded in the time and space, imagination and personal identity.
Once There Was… bases on the vanishing ancient houses in China – seaweed houses. Seaweed houses are the most typical folkloric houses in China and mainly distributed around the coast areas from the B.C. Empire of Qin to the A.C. Empire of Song, Ming, Qing. However, according to the government investigation in 2004, more than eighty percent of seaweed houses have disappeared due to the urbanization and industrialization. The situation of demolition and construction of seaweed houses became a context and content for this project.
From 2007, I began to photograph black and white images of seaweed houses and revisit the most representative seaweed houses every year. During these years, I witness that the seaweed houses were pulling down every day and modern buildings or manufactories were building up every year. When I walked around the seaweed houses, the changes of seaweed houses aroused my personal imagination, nostalgia, and meditation. I could not suppress but to connect the past with the present: "Once there was a house. But now it is demolished." "Once there was a family. But now it is empty." "Once there was an alley. But not it is filled with weeds." I felt that I could trace back to the time and space of the past, and I wanted to experience and touch these changes and stories. Therefore, I produced the black and white silver prints in the darkroom and began to hand color them by imagination and personal memory. Also, I leave a blank space of color to the audiences. Once there was… can be interpreted and finished the sentence by the audiences' imagination.